TSL Tour Guide Second License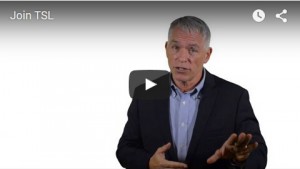 Our Members are the professional, qualified tourist guides in all around world. They are committed to quality and standards and add value to the visitor experience. Using key techniques that
combine knowledge and practical skills they help bring alive each location and are often described as 'ambassadors' for their country. A Code of Conduct and a Quality Charter reinforces their professional approach. If you'd like to find one of our Members click on the link. If you'd like to read more about TSL and its work for Tourist Guides click on 'read more'.
TSL was founded in 2010 in New York to represent the profession in the tourism, to publicize and improve the quality of service offered to all visitors around the world and to bring together and strengthen professional tourist guiding links across the world.
TSL WORK FOR PROFESSIONAL TOURIST GUIDES
1. TSL is the Professional Tourist Guides' voice in the world. It is respected and it is consulted.
2. TSL provides expertise where needed to ensure that the Tourist Guide's role is understood and promoted.
3. TSL knows where to go and whom to speak to about Tourist Guiding issues.
4. TSL is best placed to speak for Tourist Guides on issues such as equivalence of professional qualifications, standards in tourist guiding and tourist guide training. It is well placed to establish common criteria in all areas of tourist guiding.
5. TSL can achieve a common approach on professional issues. It is able help the industry and consumers greater understand what they can expect of a professional tourist guide in the world.
6. TSL brings together the Tourist Guide national associations for mutual benefit.
7. TSL provides an opportunity for association and individual networking through its meetings, seminars and website.
Tourist guiding as a unique and distinct profession
Historically Tourist Guiding has developed for decades as a distinct profession within the tourism industry alongside other complimentary professions that also contribute to the visitors' overall experience. Professional qualifications for tourist guides in different Countries have helped raise quality and standards and in a number they are needed to practice the profession.
TSL was an official observer and a number of Tourist Guide experts, whom TSL had identified, played an important role in deliberations about many of the final definitions. The result of this work has been widely reported. The definitions add greater clarity and transparency to a vast range of services provided – including definitions of such things as, to see' ,' a visit',' a cruise',' a guided tour' etc. There are separate definitions for Tourist Guide and Tour Manager that help to clarify the differences between these two professions. It benefits the consumer – and authorities – to know how each service in the industry fits together and to understand that the services and professions are not the same as each other. The established distinction between the two professions of Tourist Guiding and Tour Managing has been a notable historical achievement. This is the more important in instances where this distinction is misunderstood or blurred.
TSL's role in training provision and policy
TSL is well aware of the importance of equivalence of professional qualifications from one country to another. A vital part of TSL's work is to consider this issue in relation to tourist guiding. Whether tourist guiding in a certain area or country is regulated or not, it will become increasingly important to establish how one country's training and qualification relates to that of other countries.
Following TSL center in NEW YORK in 2012 a Training Committee was established. Its Mission Statement is as follows:
• To develop, promote and implement TSL's policy and criteria in relation to Tourist Guide Training and Consultancy Services.
• To handle all related enquires and appoint suitable Trainers / Consultants.
• To establish TSL Training Programmes including those relating to 'Training the Trainers' and Continuing Professional Development (CPD).
• To pro-actively work to ensure TSL's Trainers, Consultants and Programs are known and used extensively.
• To seek funding for TSL's work in relation to Tourist Guide Training.